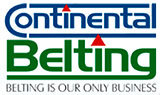 Presenting A Commendable Range Of Chemical Resistant Conveyor Belts, Fabricated Belts, Steel Cord Belts, Bucket Elevator, Rubber Sheets, etc. That Offer Highest Level Of Performance..
Chemical Resistant Conveyor Belt
We are a prominent enterprise, enthusiastically occupied in offering first-in-class Chemical Resistant Conveyor Belt. The type of conveyor belt is best to be used for transferring material with chemical corrosiveness in paper mill, mining industry, chemical fertilizer factory, chemical factory and many more. The rubber cover made out of chemical proof material is known for outstanding physical property and fine anti-chemical corrosiveness. Chemical Resistant Conveyor Belt is designed for materials dissolve corrode or expand the belt. One can avail this conveyor belt at competitive rates.
Specification :

Item

Tensile Strength /Mpa >

Elongation at break /% >

Abrasion /mm3 <

Hardness /(o)+10-5

Ozone deterioration

Cover

Physical property

Before aging

14

400

250

60

No cracks

After aging

12

340

-

65

-

Acid and alkali resistance

Class

Soak liquid

Density

Soak conditions

Change rate before and after soak

oC x h

Swelling rate

Change rate of tensile strength

A1

HCL

18%

50oC x 96h

<+10%

<-10%

A2

H2SO4

50%

50oC x 96h

<+10%

<-10%

A3

NaOH

48%

50oC x 96h

<+10%

<-10%
| | |
| --- | --- |
| | CONTINENTAL BELTING All Rights Reserved. |