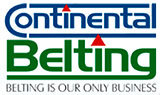 Presenting A Commendable Range Of Chemical Resistant Conveyor Belts, Fabricated Belts, Steel Cord Belts, Bucket Elevator, Rubber Sheets, etc. That Offer Highest Level Of Performance..
Technology & Infrastructure
We own a huge infrastructure divided in various units that are needed to maintain the different business activities. We are fulfilled with two production units, where we have imported world's best European equipment and production technology. Due to which, we are enable to develop a perfect range of Conveyor Belts, Bucket Elevator, Rubber Sheets, Lagging Pulley and several other products. We ensure that quality raw material such as, Natural Rubber, Nylon Fabric, Carbon lac, Zinc Oxide, Processing Oils etc. are used for the development of products. Moreover, the firm constitutes of well-organized warehouse facility where the inventories are maintained regularly to keep the record of developed products and raw material.
What Do We Think About Our Customers
We strongly believe in satisfying customers with our quality focused services. In order to continue our trusted service, we keep track of the market dynamics and accordingly we have set the lowest market price. Moreover, we confirm that most of the standard products are delivered by the next working day. Apart from this, we also follow company's return policy where we accept the unused item from customers if it doesn't serve their purpose. If any issue faced by the clients, they are handled instantly. We offer prompt after sales support to our valuable clients and 24x7 customer support.
What Do Our Customers Think About Us
The continuity of our trusted service gives assurance to the clients that their requirements are taken care precisely. Moreover, they know very well that their work would never get influenced due to lack of any service. We are capable enough to meet the urgent demand of clients within desired time interval.
What Do Our Competitors Think About Us
Our competitors always looks towards us to know about the strategies, we imply to provide satisfactory services to our valued customers. They too admire us for following transparent business practices.
| | |
| --- | --- |
| | CONTINENTAL BELTING All Rights Reserved. |