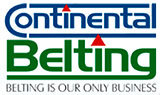 Presenting A Commendable Range Of Chemical Resistant Conveyor Belts, Fabricated Belts, Steel Cord Belts, Bucket Elevator, Rubber Sheets, etc. That Offer Highest Level Of Performance..
General Duty Conveyor Belts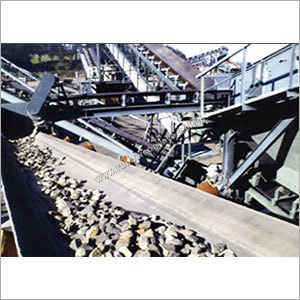 General Duty Conveyor Belts
General Duty Belt

Clients can avail from us an extensive array of General Duty Conveyor Belts. In order to fabricate this belt, we use premium quality raw material and cutting edge technology in compliance with the set industry norms. Our offered belt is extensively used in various industries. Due to its high tensile strength, durable finish standards, corrosion resistance, dimensional accuracy, robust construction and longer service life, our offered General Duty Conveyor Belts are highly treasured by clients. We can customize this belt in different specifications as per the drawings provided by the client.
Specifications:
Our range of M24 (24Pa) conveyor belts are abrasion resistant and highly resistant to cuts and gouges.

These are mainly used in all mining industries and process industries such as cement (limestone), steel (crushed metallic ores), stone crushing industries (granite & blue metal.)

Conveyor belts are abrasion resistant, however applications not requiring the same cut and gouge resistance as that of the M24 grade.

These conveyors belts are mainly used for conveying bauxite, abestos, ash, chalk, cement, lime, surface coal etc.
Typical Applications:
Slag conveyors

Coking conveyors

Broken glass / cullet

Coal handling plants

Cement, concrete plants

Sand, gravel, stone industry

Road construction machinery

Timber industry and sawmills

Power plants, garbage incineration plants

Silica sand or materials containing silica sand

Recycling, compost industry, mineral processing plants
Cover Grade Characteristics And Application

Physical Properties

General Purpose Belting

Standard

Before Ageing







After Ageing










Tensile Strength Mpa

Elongation %

Tempe-rature of Ageing o C

Duration of Ageing hours

Change in Tensile Strength

Change in Elongation %

Maximum Abrasion Loss Mm3

Grade M - 24

This Grade is recommended heavy, sharp, highly abrasive materials like metallic ores, granite, lime stone, coal, Blast furnace slag & Clinker etc.

IS 1891 PART -I BS 490

PART-I BS 490 PART-I

ISO 4195/1 DIN 22102

24

450

70

72

+10-20

+10-25

150

Grade N-1733

Recommended for conveying less severe and moderately abrasive material like sized coal, ash, chalk, bauxite etc.

IS 1891 PART-I BS 490 PART-I ISO 4195/1 DIN 22102

17

400

70

72

+10-20

+10-25

150

Grade N-17 Synthetic

Composed of Synthetic Rubber mainly, this grade is suitable for arduous application as M-24 and has similar wear resistance properties.

IS 1891 PART-I

17

400

70

72

+10-20

+10-25

150
| | |
| --- | --- |
| | CONTINENTAL BELTING All Rights Reserved. |